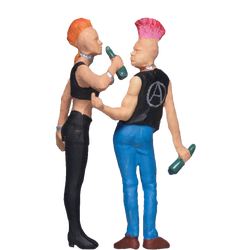 Hamburg
Hamburg is the hometown of Miniatur Wunderland and the largest, as well as the most densely populated, city of the entire Wunderland. In the hanseatic town live approximately 250 inhabitants per m².
About a quarter of the inhabitants are gathering in the Volksparkstadion in order to watch the local team of HSV beating the city rival St. Pauli by a pinch. But Hamburg offers many more attractions – for Wunderlands' people as well as for Wunderlands' visitors. The city of Hamburg has been created on , including all of the real city's most famous details.
More than 1.500 trains, with Wunderlandians from Scandinavia, Knuffingen or Switzerland arrive at Hamburg Central Station every day. From there, they start out to the numerous attractions such as the Hagenbeck Zoo, the Köhlbrand Bridge, St. Michael's Church or the Wunderland within Wunderland. By the way, the smallest train of the exhibition at scale 1:900 circulates in Wunderland's Wunderland.
Facts & Figures about Hamburg













Landungsbrücken Hamburg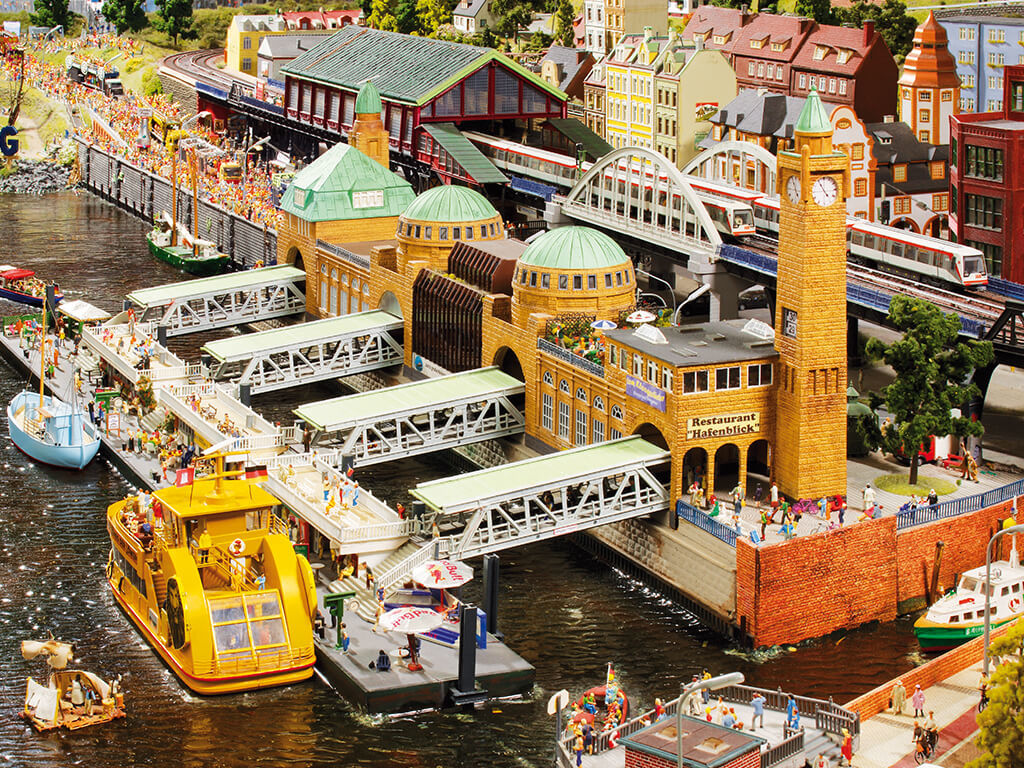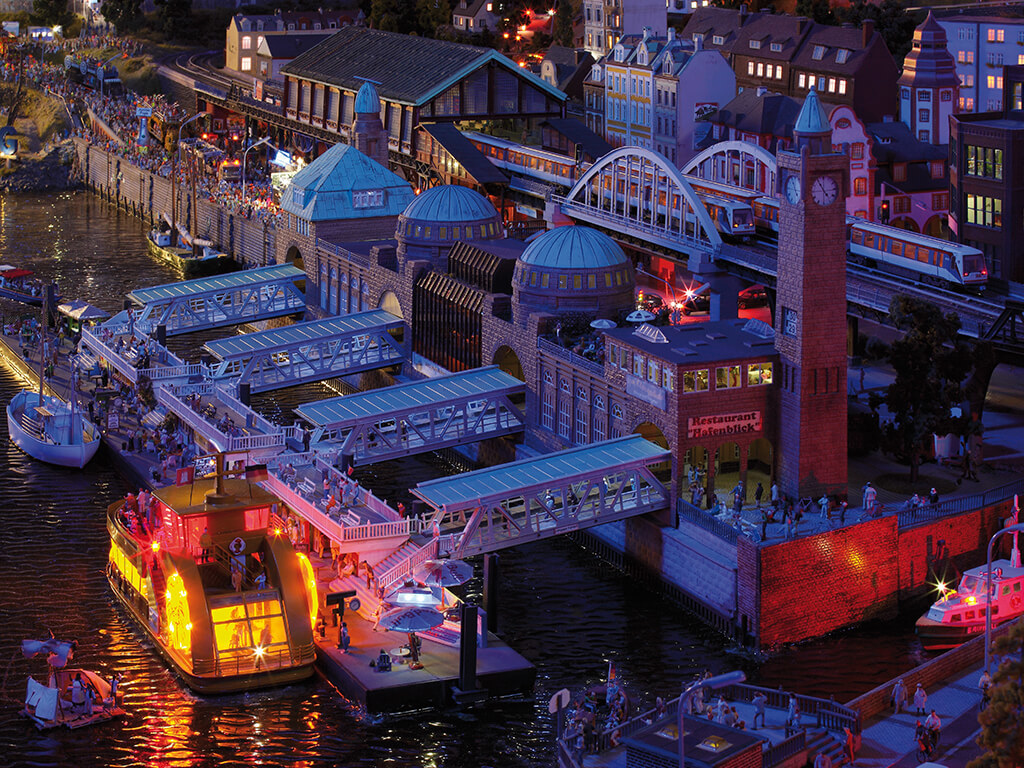 The Highlights in Hamburg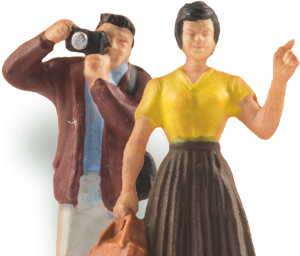 Straight to your digital mailbox
Easily receive news, offers & interesting information.