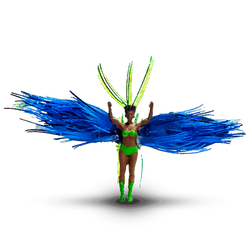 Rio de Janeiro
Jumping over the fleet, we open up a whole new continent in the neighboring building - South America. The first section, Rio de Janeiro, spans 46 m² from the famous statue of Christ to the bustling Copacabana and Sugarloaf Mountain, through the colorful carnival and to the densely built-up favelas of the metropolis. The section of the Miniatur Wunderland was created together with South Americans in South America.
It is probably the biggest adventure in the history of Miniatur Wunderland so far. For the first time ever, we built far away from the Wunderland, thousands of kilometers away in a suburb of the Argentine capital Buenos Aires. Starting at the end of 2017, we planned and built intensively across continents and time zones on the 46 m² large model of Rio de Janeiro.
Together with the Martinez family of model builders, the first part of the new South America section was thus created over a period of almost four years. Together with the Martinez family, it was possible to build Rio de Janeiro authentically from a South American point of view, without relying entirely on our European perspective.
In November 2020, it was time to say goodbye in Buenos Aires. Three 12-meter low-loader semitrailers picked up the total of 24 boxes with a total weight of more than 6,000 kilograms and a total volume of 82 cubic meters for the more than 30-day crossing to Hamburg. More than 60,000 construction hours were required to complete the brazilian section.
The famous statue of Christ stands on the summit of Corcovado, while the Copacabana area is located below the mountain. Here, high-rise buildings and hotel complexes dominate the cityscape on the famous sandy beach. More than 300 small wonderlands cavort in the water, while traffic rushes by on the adjacent multi-lane road.
The adjacent Lapa district is known for the city's modern cathedral as well as the historic Carioca Aqueduct, whose narrow stretch is crossed by the streetcar to Santa Teresa. Both structures shine in bright colors at night. However, the view could be obscured by the Sugarloaf Mountain that looms in front of Lapa. A whole eight people were needed to hoist the mountain massif made of plaster into position.
The historic district of Santa Teresa is known for its pretty houses, the artfully designed staircase "Escadaria Selarón" or even the yellow streetcars, which seem to come from a bygone era.
The samba music of the pulsating carnival of Rio de Janeiro can be heard as far as the winding streets of Santa Teresa. 11,000 of Rio's 20,000 characters marvel at the festive parade from the stands of the Sambodromo. Along the tiers, countless loving details by the model builders can be discovered.
At the other end of the layout, the favelas tower up the mountainside. One of Rio's three cable cars connects the poor district with a hill of Santa Teresa.
Facts & Figures about Rio de Janeiro
11/2017 - 12/2021

Construction Period


60.000 h

Construction Time












December 1st, 2021

Opening Date
Tag und Nacht Fliper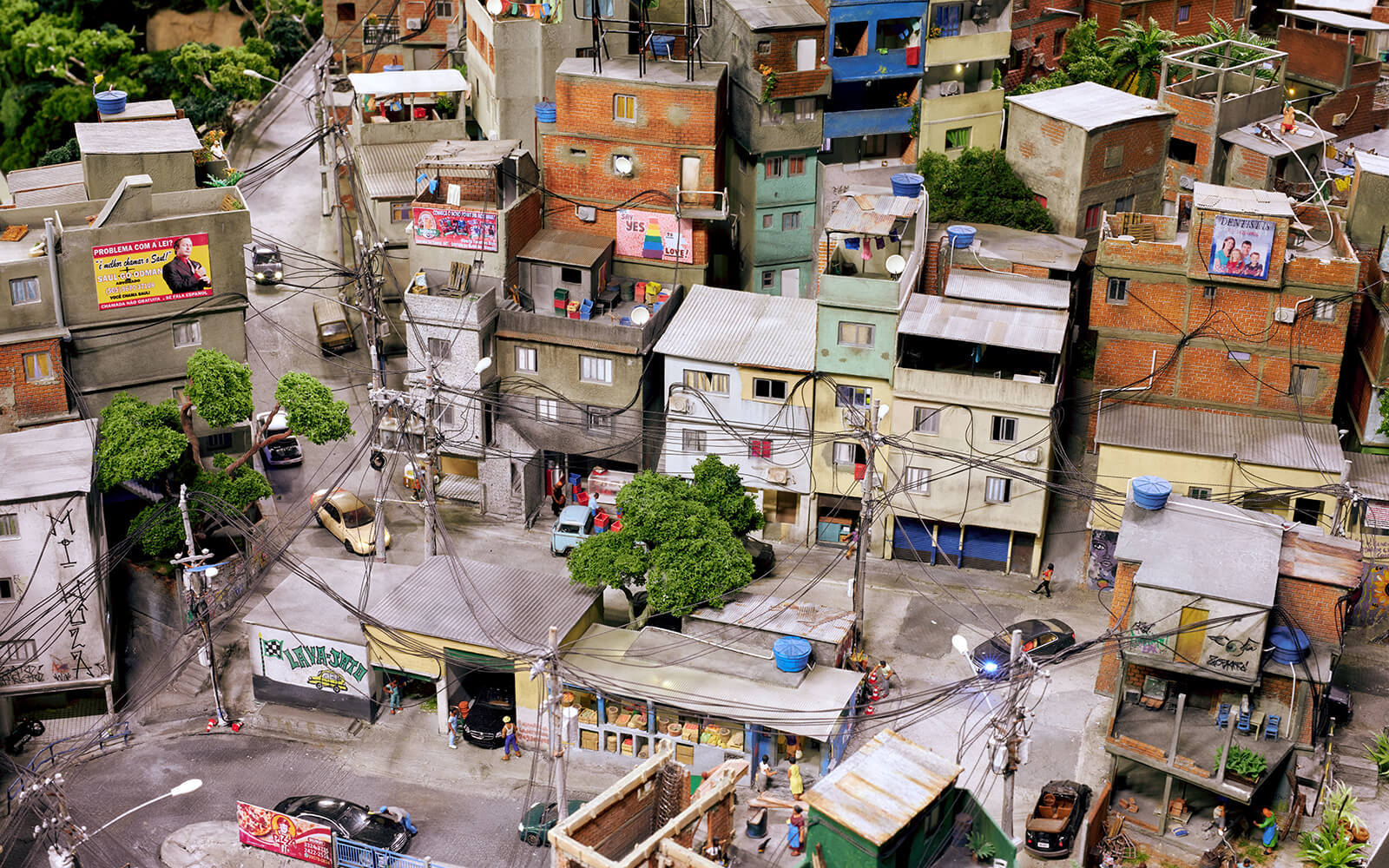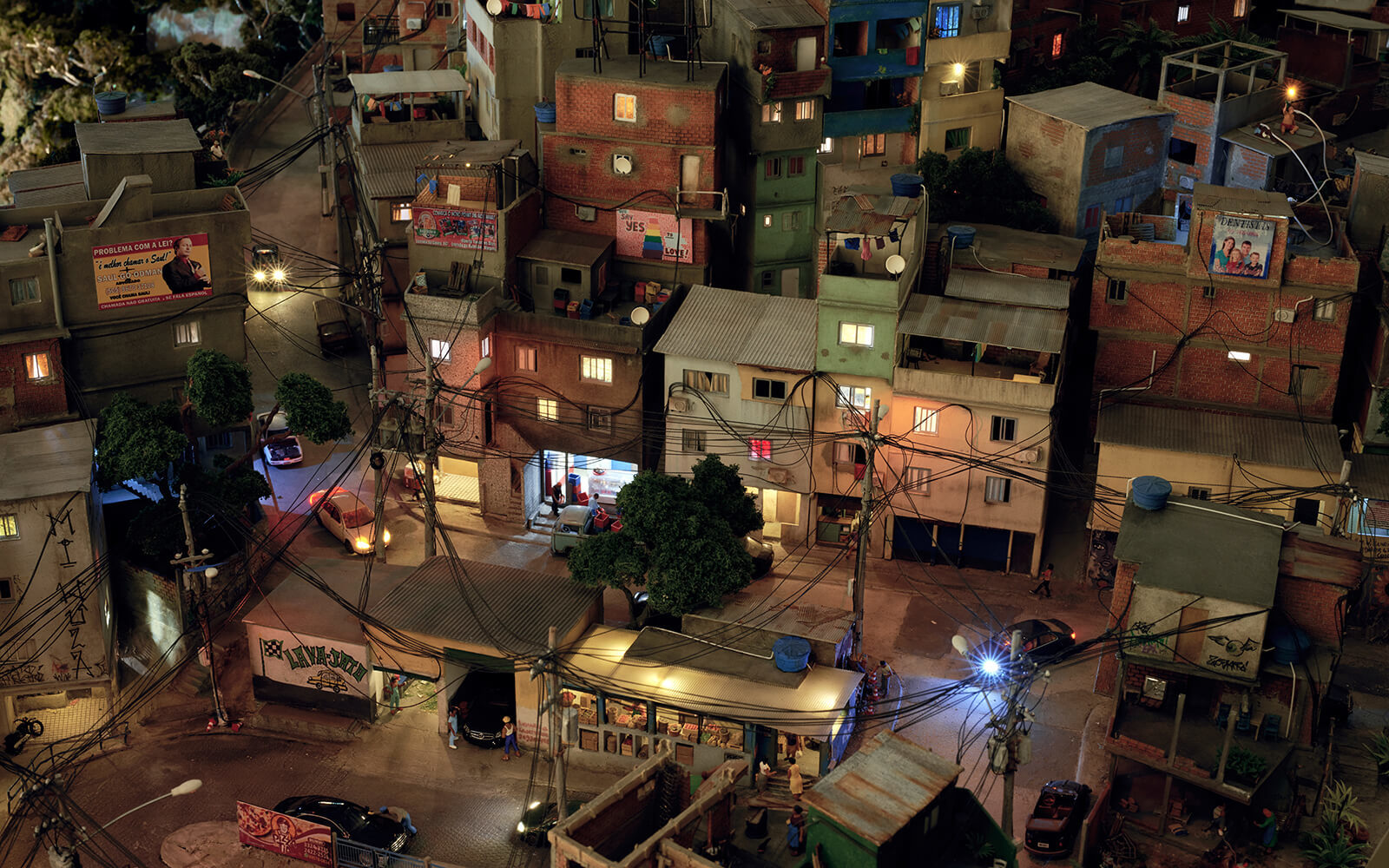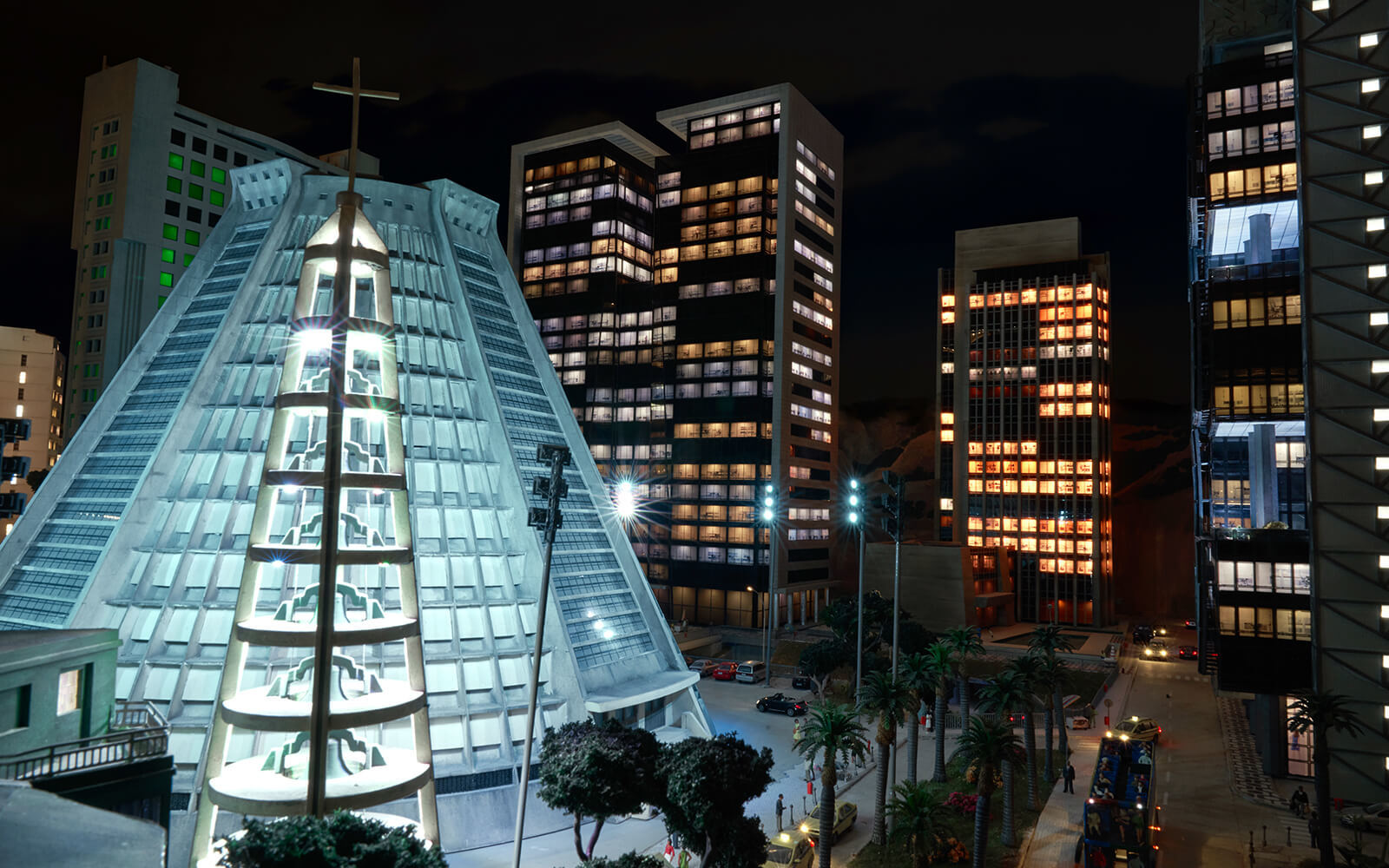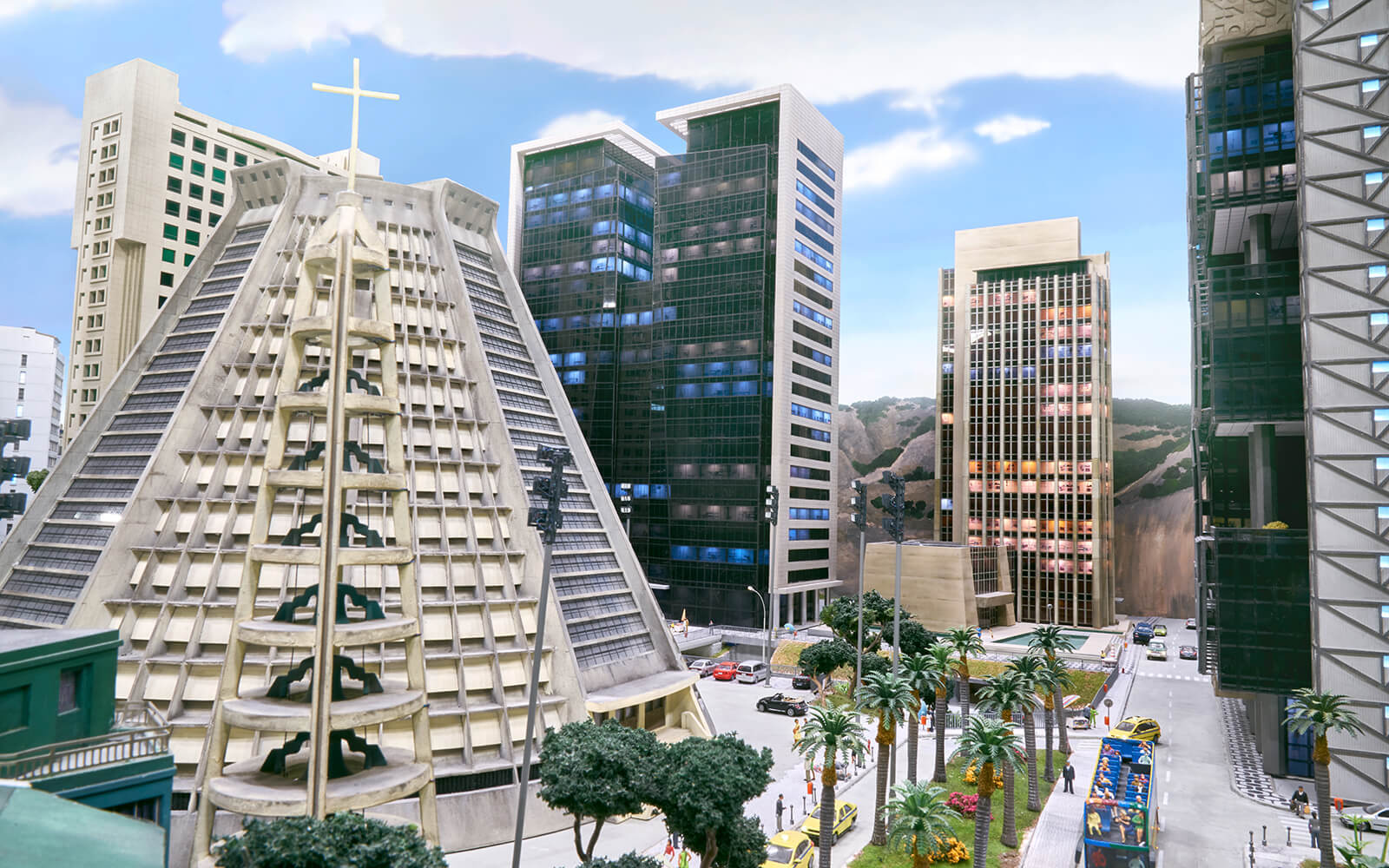 Everything around your Wunderland visit