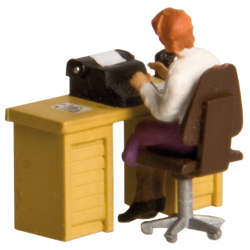 Contact Us
We are happy that you want to get in touch with us. To make sure that your question will be forwarded to the right person please choose one of the requests below.
Many questions can often be answered right away. You should find answers to almost all questions in our FAQs for every section.
Should you not find your answer there you can contact us anytime, ideally using one of the contact forms above. We will answer as soon as possible. Please note that our office is not occupied during the weekends, it therefore may take some time for us to get back to you.
You can also reach us by phone. Our office is manned from 09:00 – 16:00 h. In case of prolonged opening hours the phone will be answered from our shop, please have patience letting it ring, as we are taking care of our customers on premises.
Here is our contact information:

Miniatur Wunderland Hamburg GmbH
Kehrwieder 2
20457 Hamburg
Telephone: +49 (0) 40 300 6800
We hope we have been able to help you.