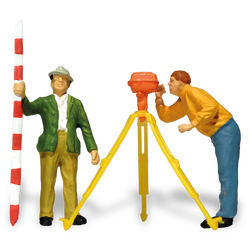 Mini View
The Wunderland residents were amazed when cars, buses and trains, one day equipped with cameras, drove through their scenery.
With Google Street View you can explore almost every spot on earth from your own computer at home or from your mobile phone. In 2016, a very special piece of earth was added: Tiny cameras made it possible for Miniatur Wunderland to be seen on Google as well.
With Google Mini View, people from all over the world can marvel at intriguing perspectives on the layout. Usually one looks at the layout from the front or from behind. With Mini View exciting images were created in the middle of the layout and the viewer has the feeling to be right in the middle of the action.
This was made possible by the collaboration between the Miniatur Wunderland, Google and Ubilabs. The small cameras were mounted on a model bus and train, on which the impressive images were taken while driving.