Utopia 2009
6 m² of Future. Party Models for the German Election 2009.
Germany is colorfully placarded before the election, discussions running hot on all TV channels. No doubt, in election year 2009 the parties are not being stingy with slogans und demands. But what would it really mean for Germany, were the politicians free to design? What would each party's ideal country look like?
We have discussed this question in depth. In the end the diversity of opinions within our team led to helplessness. Therefore we offered all parties, represented in the German Bundestag in June, one square meter of land (to shape to their own visions).
In a letter to each party's headquarters we asked them to send us a draft of their own Utopia by July 1st. All Parties had agreed and we could start constructing. Starting from September 9th the six "ideal" countries will be displayed for all visitors in form of a special exhibition. The descriptive texts on the following pages have kindly been provided by the participating parties.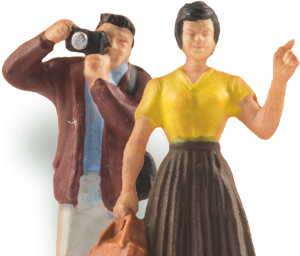 Straight to your digital mailbox
Easily receive news, offers & interesting information.