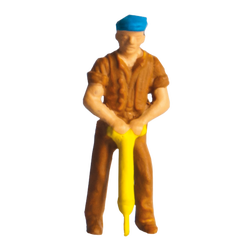 Monaco & the Provence
While the visitors are still amazed as they stand at the last inaugurated section of Venice, the next major construction site behind the scenes of Wunderland is already in preparation.
Programming, tinkering, drawing and planning have been going on for months (and even years) now - because the Principality of Monaco and the Provence are soon to be created next to Italy.
In the meantime, however, the heads are no longer just smoking behind the scenes. In the future section of the layout, the sparks will continue to spread and on some days the construction noise will even drown out the rumbling of Vesuvius in neighbouring Italy.
This is a great pleasure for our visitors, because they are close to action. Apart from a few metres, they can access the current construction site and look over the shoulders of the building team during their daily construction progress.
The Formula 1 in Monaco
You don't have to be a big motorsport fan to have pictures of the Formula 1 in mind when thinking about Monaco. Also for our tiny Monaco we dream of fast sports cars, roaring engines and glamorous F1 flair. And since dreaming doesn't get us anywhere, we've been developing and programming behind the scenes for more than four years.

On his blog "Gerrit's Diary", Gerrit gives some glimpses of the suffering he and his team have already gone through and he talks about the current progress. If you are interested in the chronology of Formula 1 history, you should definitely take a look at the video. (English subtitles available!)

Roughly estimated: Facts & Figures about Monaco & the Provence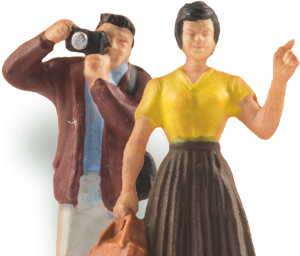 Straight to your digital mailbox
Easily receive news, offers & interesting information.