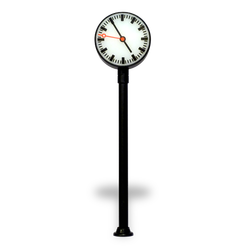 Waiting Times
Especially during school vacation and on weekends, we are regularly experiencing long waiting times. This is due to the fact, that we can only allow a limited number of people visiting the exhibition at any one time. This way, each guest gets a better overall impression of the Wunderland, and has the chance to explore the layout in detail. Here you will find the exact opening times for every day.
CODIV-19 Information
All information including all questions about your already booked tickets can be found in our Covid-19-FAQs.
We hope to reopen soon, so tickets for visits from July 1st, 2021 onwards can still be booked.

But we have some good news: There are a few options to avoid waiting times.

The easiest one is to look at our waiting time prognosis on this site and choose to visit at a time with little or no waiting time. But we also offer you the opportunity to reserve or buy your tickets in advance. You simply need to pick a time frame of arrival and in return you don't need to wait to enter the exhibition.
Due to our limited capacity (thanks to Covid-19), we can unfortunately only let in about 25% of other visitors. Therefore we strongly recommend you to book a ticket in advance. At the moment there is a high demand for these tickets. You can come by spontaneously at any time, but on weekends (Friday-Sunday) and public holidays, as well as during the Christmas holidays, you may have to expect long waiting times. Please inform yourself in advance about the expected waiting time.


However, should you still want to visit during peak times, we ask for a little patience. For your comfort, we established an air-conditioned waiting room with a play area for our small guests.

Please note: The duration of waiting times may vary depending on the weather. Our prognosis is based on past data averages. This means that in case of rain, waiting times may be longer, in case of nice weather, waiting times may be shorter than the prognosis.