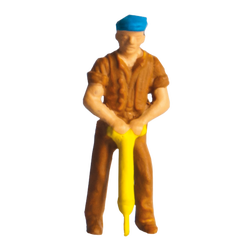 The Future of the Wunderland
The story of the Miniatur Wunderland is definitely not yet written to the end and the pipeline is filled with ideas waiting for their realisation: the construction of new theme worlds, the renovation of older sections, the composition of special exhibits and of children's birthday parties - at the Wunderland only the sky is the limit. With a little bit of luck, the Wunderland will be able to acquire even more premises to realize some of many plans.
Looking Forward
For years now history has been repeating itself. We acquire new surface area, have new ideas and after a few months we realize that we don't have enough room. Our building is special because it is a protected monument. Unfortunately, we can't get further space within our block. We have many more ideas and really, we don't want to stop building.
At the moment we are working on Italy, the most elaborate theme world so far model building wise. After close to four years of construction we hope to inaugurate Italy in the middle of 2016. Then Monaco is to follow, the blueprints for that small theme world are vaguely sketched already. Should we not gain further space we would have to stop after that. Momentarily we are working on a pretty spectacular plan together with our landlord, the HHLA.
We dream about building a bridge and about building new theme worlds on the other side of the canal. We could acquire up to 3,000 square meters of new exhibition space and continue to build for another ten years. The blueprints are drafted and a few last details have to be discussed. If everything goes as planned we can start on the other side in 2018.
According to today's plans, the bridge across the canal would become part of the exhibition as well. Upon stepping onto the bridge one would cross the English Channel and find a gigantic England theme world on the other side. We would elaborately depict the mother country of trains on several hundreds of square meters.
After this theme world we are now planning France and Benelux. We haven't decided yet what will come after that. It could be parts of Africa, a large pan-Asia theme world or a colourful India. The world has so much inspiration to offer, so hopefully we will never stop playing around and creating.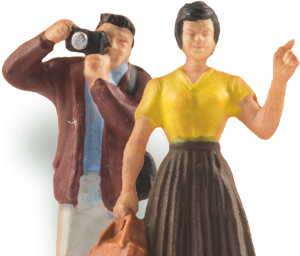 Straight to your digital mailbox
Easily receive news, offers & interesting information.