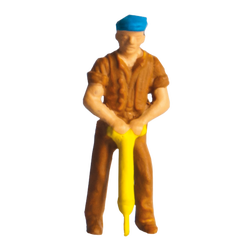 The Future of Wunderland
The future starts now!
For a long time we have dreamt about a bridge which would make it possible to realize our many ideas in the building across the canal. The dream of this bridge is finally coming true and we are bubbling with ideas and plans.
We are already working on the highlights on this side of the bridge. These will make use of the remaining space in this warehouse by the end of 2020.
While in some places at Wunderland it looks quite chaotic, we create an absolute contrast when building the Provence. Our visitors will be immersed in a Mediterranean oasis of relaxation and can let their gaze wander over purple lavender fields. But also buildings typical for the country will characterize this atmospheric layout section.
After all that peace and relaxation prepare for some ear shattering noise from the engines of the Formula 1 racetrack in Monaco. While the race is the all and center, the stars and starlets among the audience will make sure to catch your attention. The potential for gossip is high and will surely be exhausted. Monaco and Provence will use 36 m² of Wunderland exhibition space.
By building this bridge we will be going to a country of the southern hemisphere for the first time! And as is the case with a journey to distant lands, an ocean is usually crossed and the world can be seen from a bird's perspective. The walk across the bridge into the adjacent warehouse will become an experience in itself.
After debarking on the opposite side the discovery tour of South America starts! The impressions will be very different from the previous exhibition. Rio and Patagonia will form the first major part of this section, which will be completed by the end of 2021 with approximately 200 - 220 m². With a big city like Rio and the wilderness of Patagonia, our model builders are creating exciting contrasts that could hardly be more different. This is a great challenge from a model building perspective.
And for the first time, we are also embarking on something unprecedented: to build in a authentic manner, we are already working together with model builders from South America - an incredible source of inspiration for our model building crew, who have already spent several months near Buenos Aires. This way we will be able to show our visitors an impressive world really soon, and this world will in no way be inferior to our model building standards.
Our model building department will hardly have time to catch their breath: Central America and the Caribbean will follow hot on the heels of Rio and Patagonia and will possibly be ready for admiration by the end of 2024. One thing is for sure: The holiday feeling of this section will infect every visitor in this section of approximately 140 - 160 m²!
Anyone believing that this is the end of our daredevil model building dreams- be assured you are wrong! Our plans are plenty and we plan to fascinate our visitors with a colorful and overwhelming section of Asia.
And what comes next? Whether we build further parts of Asia, Africa, England, rather the Netherlands or something completely different, we don't want to decide yet. One thing is certain: the real world offers so much inspiration and if we have our way, we will never stop building.
In a few words: Freddy explains the future of Miniatur Wunderland
Learn more about the future construction sites
All information about Miniatur Wunderland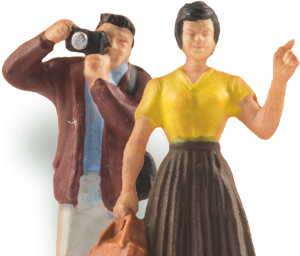 Straight to your digital mailbox
Easily receive news, offers & interesting information.