Model Building Highlights
What we're really proud of!
Since it is nearly impossible to present all of our model building highlights here, you will only find a selection on this page. Hopefully you'll be as amazed as we are by the work of the model builders!
The view onto the famous landing bridges and the subway station Baumwall.
Elbphilharmonie and HafenCity at dawn.Elbphilharmonie and HafenCity at dusk.
Egeskov Castle, built in 1554, nowadays is frequently visited and one of the most beautiful water castles in Europe.
On a plateau above Knuffingen is the Castle Löwenstein with a wide-spread park. Small, but frequent fires get reported, but they get extinguished fast by the Knuffinger fire brigade.
The high society location St. Max is surrounded by railway tracks high up in the Wunderland Alps.
Even at night there's a lot of traffic at Airport Knuffingen. Approximately 4,500 cars are set here.
These worlds have already emerged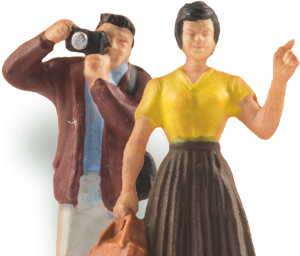 Straight to your digital mailbox
Easily receive news, offers & interesting information.