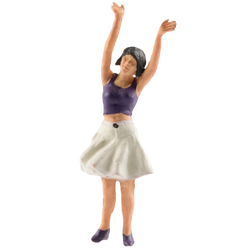 Reeperbahn
Hamburg's red light district
Hamburg's red light district
The Reeperbahn, located in St. Pauli is the main axis for Hamburg's red light and party district. It is 930 meters long and there are many bars and nightclubs. It provides entertainment of all musical and other tastes which makes it such a popular place to go. Not only local people go here for entertainment, but tourists are also magically drawn to this must see location on a Hamburg holiday.
A short drink at the bar or a longer stay at one of the night clubs- the Reeperbahn is made for exactly that. It is a definite must see for all Hamburg visitors old enough and interested in unusual sightseeing.
Location
There are two bus stops on the Reeperbahn (S-Reeperbahn and Davidstraße).
Another one is at Millerntorplatz on the eastern end of the Reeperbahn with the subway station St. Pauli (U3).
The train station Reeperbahn is located subterranean on the west end of the street with the lines S1, S2 and S3.