Ski Lifts
The ski lifts at the Wunderland are a highlight for alpinists, hikers and technology fans.
In Austria, there are five ski lifts and one cable car. Three lifts connect the train station Kitzstein with the skiing regions; alpinists can reach the slopes of the Wendelberg with two different lifts. The cable car leads up to the top of the Ecksteinhorn and is mostly used by hikers.
All ski lifts have been built using model kits. However, all the motors have been replaced in order to prepare them for long term operation. For example, our lifts have new, high-efficiency ball bearings.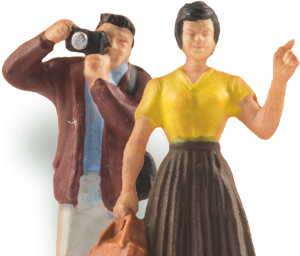 Straight to your digital mailbox
Easily receive news, offers & interesting information.