Santa Fu
The Austrian prison is home to the Wunderland's most evil villains.
Even Wunderland has criminals. That's why the Wunderland government already decided to build a high-security prison in the founding year of 2001. The jail is surrounded by water on three sides, the fourth side is closed off by a steep rock face.
However, the setup proved to be ineffective, as prisoners are trying to escape via the steep rock face regularly. Fortunately, security guards are able to catch the runaways with the help of visitors – a push of a button activates the searchlights. But, our guests can also make the prisoner's lives more comfortable: Another action button starts the free access to the recreation yard.
The most famous prisoner is Pit Kuhmann, who has committed murder and hid the bodies of his victims in the rivers of Wunderland's Central Germany.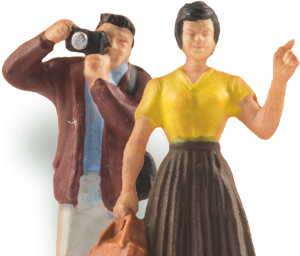 Straight to your digital mailbox
Easily receive news, offers & interesting information.