Ticket notification
Due to the unforeseeable corona development, we can currently only offer tickets 1-2 months in advance, so that currently only tickets can be booked until November 3rd, 2021 that you can book here. The tickets from November 3rd we will offer from from December 1st or 2nd. If you would like to be notified when these tickets are available, please sign up below:

Our sister hotel PIERDREI currently has a remaining contingent in the "Wunderland overnight package" until October. The Hotel PIERDREI is 400 meters from the Wunderland and some of the Wunderland packages are currently still available. If they are sold out, there will only be supplies if we have planning security.
Or you book one of our hotel packages with Hamburg Tourism, there are tickets included as well.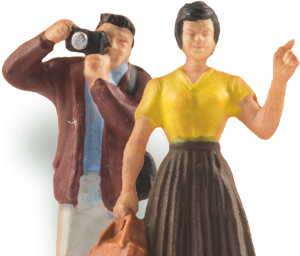 Straight to your digital mailbox
Easily receive news, offers & interesting information.