Ticketbenachrichtigung
We have decided to take ALL TICKETS FROM July 1st, 2021 out of sale.

In June we currently have tickets on many days (as there are only a few holidays in Germany).

Tickets up to and including June 30th, 2021 are available here:

We are being overrun in a positive sense. That's great, but it also poses major problems for us during the summer holidays. We do not yet know the opening conditions for July / August. How many guests are allowed? Distance rules? Vaccinated, recovered, tested? With the current rules, we're almost sold out for the summer. But it changes weekly. We will therefore wait until the end of June or the beginning of July and then activate tickets piece by piece. As soon as we activate the tickets, we will send an info mail. You can register below and you will be informed immediately as soon as we activate the summer tickets.

Our sister hotel PIERDREI currently has a remaining continent in the "Wunderland overnight package" for July to October. The Hotel PIERDREI is 300 meters from the Wunderland and some of the Wunderland packages are currently still available. If they are sold out, there will only be supplies if we have planning security.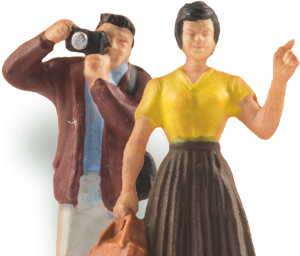 Straight to your digital mailbox
Easily receive news, offers & interesting information.