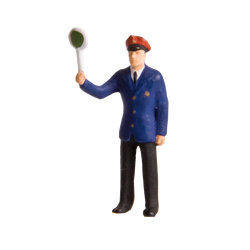 Wunderlandians #25 - New train highlights in Rio
Rio de Janeiro is known for the Carnival, Copacabana and the Sugarloaf mountain. The little-known trains in the metropolis are of course also an important part of the exhibition for us. In the current video we show insights into the construction of the various models.

In our current video, Dirk tells you everything about the status of the trains in Rio de Janeiro. In addition to the different variants of the tram, he also builds the regional metro.
Dirk was a tour guide in the Wunderland for a long time and has now been one of our train experts in the locomotive workshop since 2017. From the search for the right trains to the final composition, he is passionate about it.