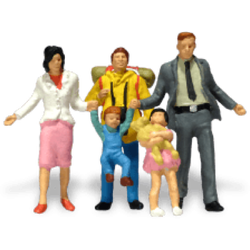 Wunderland-Update #14
From miniature ships to VR experiences - there is a lot of news to report from the Wunderland. In our current video, Frederik gives an overview of current projects in the Miniatur Wunderland.
In this update we tell you for the first time about our new attraction in cooperation with Europa-Park: We are developing a spectacular VR experience in which you can walk through the Wunderland in miniature size! State-of-the-art technology and elaborate animations will soon make it possible to experience an incomparable guided tour through the Miniatur Wunderland.
We will also show you how Ørsted's "Energizer" is being completed, the light wiring is controlled in the computer and how the entrance portal to South America is slowly taking shape.