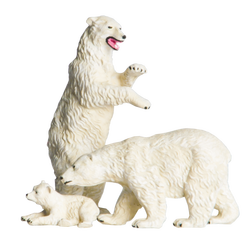 Wunderland Special - Antarctica is built up
We're heading south in Wunderland! Antarctica, part of our Patagonia section, has taken its place in Wunderland. In the current video, we show the setup and how it continues on the model!
Finally the last puzzle pieces of our Patagonia section have arrived - Antarctica and the breathtaking Drake Passage. Both modules have to be carefully transported and installed by our model construction team. In addition, Sönke, our icon for landscape design, is modeling bushes in a new design technique for our Patagonia section. Last but not least we will introduce you to the glaciers of Fitz Roy and much more. We are happy to be one big step closer to the opening!
Have fun watching!