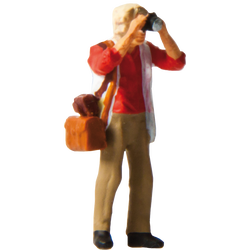 Wunderland Special: Future outlook for the next 5 years
Which sections will be built next in the Wunderland?
Gerhard takes us on a journey into the future of Miniatur Wunderland. In the next few years, we will be building the Atacama Desert and the South American rainforest. Gerhard shows us in the current video which considerations and steps happen from the white sheet of paper to the finished construction plan, with the arrangement of various highlights.
Enjoy watching!