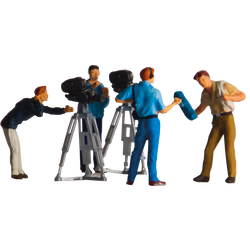 Wunderland Exklusiv - Roller coaster in the endurance test
The "Wilde Maus" is a highlight of our miniature fair. We take a look over the shoulder during the construction of the roller coaster in the current video.
For 21 years already, the "Wilde Maus" has been whizzing through the Wunderland funfair in tight curves. The model is always prone to maintenance and we are now building the roller coaster completely independently. In the current video, Thomas reports on the setbacks and the first successful tests in continuous operation.
In addition, our Dammtor station in Hamburg gets a new lighting. Enjoy watching the new episode!