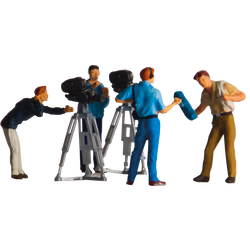 The Wunderlandians #33 - New smoke for the firefighters
The firefighting operations in Wunderland are a real highlight for many visitors. Of course, real smoke must not be missing here - in the current video we show why it is a real challenge for the model layout at the same time.
The condensation water, with which the previous fog machines produce the smoke, attack the wood of the installation and slowly destroy the substructure. In America, we already have so-called evaporator tubes in use - this system has now been perfected by the two Wunderlandians Henning and Marvin and tested at the airport. Accompany Marvin in this episode during the last steps and see for yourself if the fog keeps its promise. Have fun watching!