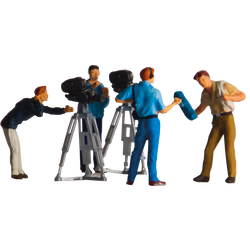 Review: How we built Italy
The TV station Kabel Eins accompanied the Wunderland model building team during the entire construction period of our Italy section. We are now showing the resulting documentary on our channel.
From the research trip to Rome, to the surveying and exploration of St. Peter's Basilica or the Colosseum, to the tricky development of the lava-spewing Vesuvius, to the exciting finale for the opening. In 2016, the time had come and our Italy section was completed after three years of construction. Countless details are hidden on 190 m² of model area and almost 110 trains have been pulling through the fantastic landscape since then. We are happy to be able to show this great review now!