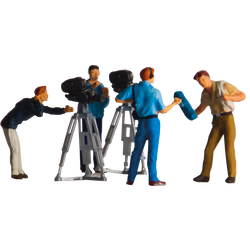 Patagonia Update: New version of the Drake Passage is installed
The mechanic of the Drake Passage is being upgraded and a new version of the wave sea is being installed. In the video, our mechanics team tells us why the new highlight of the wonderland is getting an update.
Since the beginning of May, the ingenious mechanics of our Drake Passage have been generating incredibly realistic waves and the sea has quickly become a new highlight of Patagonia. However, Jorge and his team already noticed during the installation: it could be even better! So back in Argentina they put their heads together, tinkered, planned and built!
The new version is smaller, simpler, less prone to failure and therefore requires less maintenance. And how do you change a huge drive from such a mega-machine without visitors to the Wunderland having to miss out on the experience? Of course: at night. It was clear from the start that this would be a huge operation. But the night had surprises to offer.
Enjoy watching! 😊