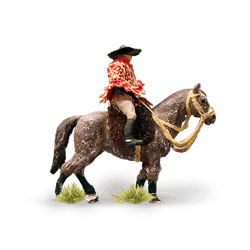 Patagonia is opened!
Our Patagonia section is open and the Wunderland is one masterpiece richer!
After four years of hard work on two continents, more than 50,000 working hours and construction costs of almost 2,000,000 euros, the joy was enormous to open the new Patagonia section today. With an area of 65 square meters, the ride in the new warehouse building complements the already existing Rio de Janeiro and enriches the Wunderland with a wonderful attraction.
Among the first glimpses of the new world of the Andes, glaciers and penguins was the famous German polar explorer and book author Arved Fuchs. The Second Mayor of Hamburg, Katharina Fegebank, also honored us with her visit! Together we opened the section with the sounding of a foghorn and marveled at the new scenarios around the new part of South America.
The modeling team has once again scaled new heights of modeling art and technology with Patagonia. You can almost forget that it is only a replica. One highlight is the infamous Drake Passage - the strait between Antarctica and Cape Horn that has pushed many a sailor to his limits. But don't worry, you won't get seasick - the natural spectacle is deceptively recreated by an elaborate combination of complex wave mechanics and visual projections. Most of the technical components that have ever been installed in a Wunderland facility have been used here. And the play of light simulates not only day and night, but also a threatening thunderstorm - a unique experience! In this moment of the forces of nature, you feel very small, despite the miniature size.