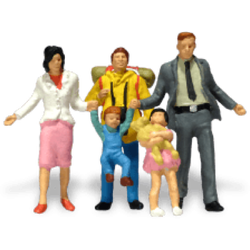 New construction of the 'Wilde Maus' for our funfair
It's hard to imagine the Wunderland funfair without the "Wilde Maus". Now we are completely rebuilding the roller coaster! In the current video, we accompany the development from the 3D drawing to the printing and the first test ride.
Since the manufacturer no longer produces the model, we decided to build the iconic roller coaster ourselves. Thomas, our 3D printing expert, took on this task and we accompanied him.
Another action was hard to miss last week in Wunderland:
For ten years now, the children's aid organization has been drawing attention to the lack of equal opportunities for girls worldwide by illuminating buildings and monuments in pink for World Girls' Day. In order to save energy, there will be no elaborate illuminations this year. We are happy to be able to support Plan international and step in - so various places in the Wunderland, such as the Elbphilharmonie or Christo in Rio de Janeiro shone in pink last week.