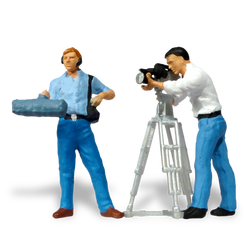 How to build South America #1
Miniatur Wunderland builds South America in South America!
We are off to the biggest adventure in the history of Wunderland and our documentary series "How to build South America" will accompany this exciting time with the camera.
The first episode of the new series is now live and we are looking forward to the reactions of our visitors regarding our plans. We are looking forward to your feedback in the YouTube comments or under our Facebook post with this video.