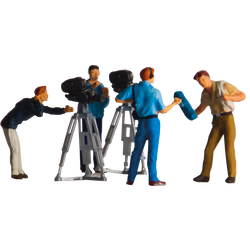 Gerrits Diary SPECIAL - Erneuerbare Energien
Gerrit explains everything worth knowing about renewable energy technologies.
The whole of Germany is debating. Is the abolition of new oil and gas heating systems a scandal or long overdue? Are heat pumps even cheap in the end? Are e-fuels a great idea or in the end just something for a few very wealthy 911 fans? If all of Germany drove electric cars, could they all be charged at all? Is a gasoline-powered car more climate-friendly than an e-car to begin with? And who is actually going to pay for all this? There is hardly an area in which so many emotions are involved and the facts tend to be forgotten. In this video it should be different. In three hours, Gerrit explains everything he has learned about the energy transition in 10 years of research and dispels myths.