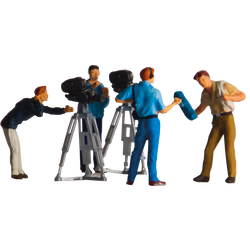 Gerrits Diary #87 - High waves & fascinating glaciers
Patagonia is full of natural wonders: Gerrit and model builder Jorge take a close look at the mechanics to the Drake Passage, as well as to Perito Moreno.
Today it's all about our latest section, Patagonia. For this one, we have developed two ingenious mechanics together with the Martinez modeling family from Argentina to depict the rough seas of the Drake Passage and the imposing icefalls of the Perito Moreno Glacier. Enjoy watching!