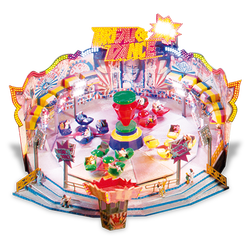 Gerrit's Diary vol. 67
The 67th episode of Gerrit's diary is all about our new fun fair.
Gerrit gives insights into the development of ideas for the new section of Wunderland and takes a look at the first prototypes of rides. In addition, the camera accompanied him and over 100 employees of Miniatur Wunderland on Hamburgs fun fair "Hamburger Dom". The team was on site to gather inspiration, create new ideas and above all: to have a lot of fun together.