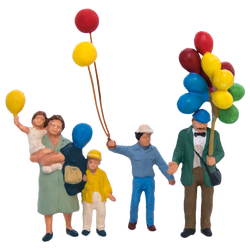 Gerrit´s Diary vol. 66
In this episode many exciting topics await you! You will watch the preparations for the ARD program "Just ask the mouse", our planned fair with many attractions and new insights on the Monaco racetrack.
Today's episode of Gerrit´s Diary is about the preparation for the TV show "Just ask the mouse". The mission is to clarify the question of how many miniature trains are needed to tow a safetycar.
Watch the program in the media library. Unfortunately this show is in German. 
  
Gerrit also reports on the progress made on the Fomel 1 track software for our Monaco section.
 
Last but not least, the vision of our new fair will be presented for the first time. The fair will be built in at least 20,000 working hours this year.
Don´t forget to switch on the English subtitles!