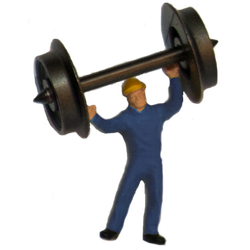 Gerrit´s Diary Vol. 65
In this episode, a 1-ton heavy milling machine is moved spectacularly to the third floor of Miniatur Wunderland.
In this episode of Gerrit´s Diary we present our new CNC milling machine. The machine has all the technical features that a Wunderland miller could wish for - it was specially developed for our purposes and assembled in Göttingen by Wissner Maschinenbau. The mill weighs one ton and was hoisted up the roof of our building and over the fleet to our milling workshop by a crane with a weight of 450 tons and a height of 90 meters.
Don´t forget to switch to the English subtitles.