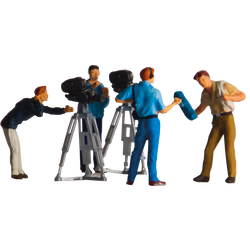 Ice cold camera train ride through the Wunderland
Before spring we go on another trip through snowy Scandinavia. In the current video you drive with us through our Nordic modeling section!
We have sent our camera train on the tracks again, this time in the freezing cold north.
Today we're going through our Scandinavia section. It starts and ends under the Kiruma mine and takes you to the farthest corner of the Arctic Circle. Sit back and enjoy the glitter and sparkle of the snow. We wish you a lot of fun and a good trip!