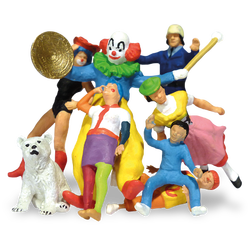 Easter Eggs in the Miniatur Wunderland #2 - Hidden scenes and their story
The Miniatur Wunderland is full of little scenes and sometimes crazy stories. In our current video, Wunderlandians show some of their favorite "Easter Eggs" and a new detail is also being created for Rio de Janeiro.
Those who take the time in the Miniatur Wunderland and look under the trees and behind the houses will be rewarded. Exciting scenes, bizarre creatures and funny souvenirs are hidden everywhere in the Wunderland. In the current video, some Wunderlandians show us very special details of the exhibition and tell their story.