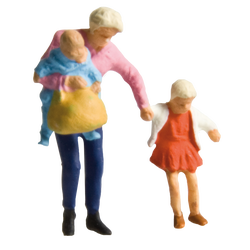 The world from above #3 - The color spectacle on the bridge
After more than six months of construction, the colorful section "The World from Above" on our bridge is almost complete. In the current video, we take a look at the different elements and details of the 25-meter-long model.
In the summer of 2020 a long-awaited dream came true with the 25-meter-long bridge over the river Elbe into the new warehouse. This milestone connects the "old world" with the "new world". We completed the spectacular model building project on the bridge in over six months. The result is a colorful journey around the world from above.
At the beginning of December we will open Rio de Janeiro and with it the colorful landscapes from a bird's eye view on the Wunderland Bridge.
Felix, Lennert, Michel and Stefan give us an overview of the individual sections in the current video and recap the construction phase of the colorful details.