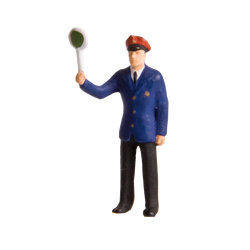 The World from Above #1 - Model building on the bridge
The Miniatur Wunderland is growing - a glass bridge over the canal opens up new areas for future miniature worlds. In our new video we show the construction progress of the section "The World from Above".
In the summer of 2020, the Wunderland made history and a long-awaited dream came true with the 25-meter-long bridge over the river Elbe into the new warehouse. This milestone connects the "old world" with the "new world" and should of course not remain undeveloped. The result is a colorful journey around the world from above and high-speed trains rush through this diverse landscape from a bird's eye view.