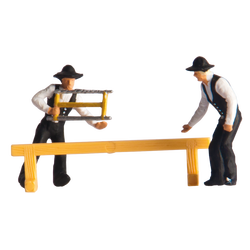 Cutting
The wall panels are best roughly cut with a small circular saw. If you don't have one you can also use a fretsaw or a normal handsaw.
Gluing
It is recommended to connect the individual wall panels first with glue, especially if you want to dye them later and work in further details.
Please note
This article is based on model building wiki and is edited externally. We strive to keep the contents clean but cannot guarantee trouble free operation.