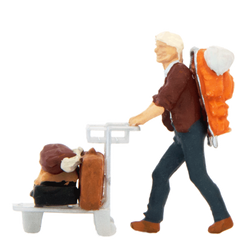 South America
We're off on a new adventure! What's coming has never been there before! We are building South America - in South America with South Americans. The spectacular new section from the Amazon over the Andes, to Rio and up to the Antarctic will be built on 200 - 220 m². Then the journey continues to Central America and the Caribbean.
With this adventure, we are facing completely unknown terrain - in the truest sense of the word. On the one hand, we leave our familiar path and for the first time build together with non-Wunderland model builders far away from our local workshops. Furthermore, we are building a country of the southern hemisphere for the very first time. Vegetation, architecture, atmosphere, sparsely populated or unpopulated land confront our model builders with new and exciting challenges. Some of our Wunderlandians are currently designing, tinkering and building on this impressive section together with the Martinez family near Buenos Aires . Our visitors can look forward to a spectacular journey through Rio, Patagonia, the rainforest, Iguazú, Peru, Bolivia and Chile. The section is expected to open at the December 2021 after 190,000 hours of work.

Since the summer of 2018, intensive planning and construction has taken place across continents and time zones. For a long time we have kept a secret about our plans, but now the secrecy is over and we are happy to finally let you participate in our great project. If you would like to accompany us on this exciting journey, we would be more than happy. You can follow the current construction progress on our South America blog "Viva la Miniatura"!

Facts & Figures about South America
December 2021

Opening Date

190,000 h

Construction Time







How to build South America - The Dokumentary
And what's next?: Central America and the Caribbean
Directly following South America, we are building an additional section: Central America and the Caribbean. For the construction of breathtaking beaches and landscapes in this region, we currently estimate a construction time of 90,000 hours and plan to open the section to our visitors by the end of 2023.
We will probably invest 10 million euros in these new Wunderland worlds and certainly a great deal of heart, soul and imagination. Come with us on a spectacular journey!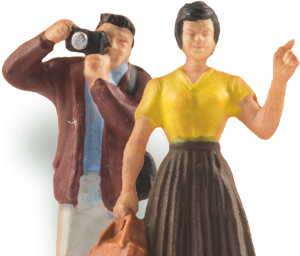 Straight to your digital mailbox
Easily receive news, offers & interesting information.